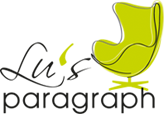 TRANSLATION
Looking for an agency with decades-long translation experience you really feel comfortable with? At Lu's you're in experienced hands. So, sit back and enjoy the comfort of our experience.
Qualified translators, both in-house and freelance
For more than thirty years Lu's Paragraph has been delivering translations into and out of virtually every language, and for all target publics. In the process, we have built up an enviable reputation, based on careful screening of our in-house translators – not run-of-the-mill keyboard-bashers, but gifted wordsmiths who put a zest of difference in your text. For the translation of more exotic languages we work with an extensive network of equally carefully picked freelancers and e-lancers.
Native language speakers only
Our translators work exclusively into their native language. We make no exceptions to this cast-iron rule. Those who translate for Lu's Paragraph never stray from the straight and narrow. We don't believe in taking risks on a customer's behalf. After all, you don't go to Toni's Pizzeria to eat chop suey, do you?
Quality control
Any piece of work that leaves this office has been gone over with a fine-tooth comb – you can rely on that. We don't know of any better way to ensure quality and reliability, for fault-free work.
Any language into any other, any register, any target group
Lu's Paragraph has the all-round expertise to deliver flawless translations, in and out of any language and in any register. Whatever type of document you want to have translated – legal, medical, pharmaceutical, financial, technical, telecommunications, electronics, automotive, promotional, advertising, creative, you name it – we will seek out the right translator for you, one who is familiar with your sector and your specialist field, and we will deliver translations of the very highest quality, treating the deadline as sacrosanct. To guarantee that quality, we have all texts proofread, and our proofreaders don't miss a thing. This is our acclaimed 'tandem principle'.
Lu's Paragraph, or how to spoil your customers. We know better than anyone how to spoil you. All our effort goes into every piece of work, and it doesn't stop with the last full stop, or even with the invoice. Like a restaurateur who will deliver the food to your door, and call you the next day to make sure everything was to your liking. It's called respecting your customer and loving your work. Reassuring to know it's still around.
Is this just the sort of reliable, cost-effective and punctual service you are looking for? Then contact us and come and sit in the comfort of our experience!
Our "tandem" quality loop
Lu's Paragraph has built up an enviable reputation for translation over three decades. Not that we have any intention of resting on our laurels – on the contrary, we are eager to prove our credentials again and again, always living up to the highest expectations. At Lu's you will therefore always get the very best of service. And service starts with stringent quality control.
Translations entrusted to us will always be subjected to our proofreading loop. In tandem with the original translator, hand-picked native speaker proofreaders, also specialists in your subject area or industry sector, will thoroughly proofread and comb through the translated texts. An unfortunate choice of words? A failure to translate a nuance? Nothing that gets done here escapes Lu's eagle eyes.
If a guarantee of bug-free texts is what you're after, ours is the door to knock on, and ours is the comfortable chair to sit in.
Tooling-up for translation
Finding the right words is one thing. Finding them at the right time and for the right price is another. In a global business environment, new challenges emerge. Time is still money, but the stakes are higher. The low-volume, high-cost structures of conventional translation cannot keep up with the high-volume, multilingual content, segment specialization, cost pressures and calculated deadlines demanded by clients reaching out to international markets.
These challenges can only be met with dedicated state-of-the-art translation tools and project management systems, geared to fast turnaround times and higher volumes. We pride ourselves on our mastery of the full panoply of technical applications in such areas as controlled language authoring, advanced translation memory (Trados, Déjà-Vu and others), terminology management, software localization and integral workflow management. Systems matching individual client requirements, yet rationalized to tight schedules and the strictest cost control.
Lu's thirty-year track record should be music to your ears. You can sit back in the comforting knowledge that you are in experienced hands.
Bridging the cultural gap
Not only does Lu's Paragraph provide you with impeccable translations that will solve your problems of communication with your customers in Paris, Milan or Baden-Baden. We go beyond that "bread & butter" work of translation and make sure that you bridge the cultural gap too, that your copy or translation finds the right angle for the target population of your choice and bridges the more subtle cultural differences. We want your messages, website and marketing copy to be sympathetic to the countries and local regions they are aimed at.
We ensure that details like spelling, linguistic and cultural sensitivities, time zones, currencies, national holidays, and the expectations and needs of your target markets are given proper attention. After all, you can't make Beaujolais in Spain or Port in France, although both countries are wine-growers. Germans like nothing in their beer but hops and water, while Guinness gets its distinctive Irish taste and colour from roast malt. "De gustibus et coloribus …"
Lu's thirty-year track record should be music to your ears. You can sit back in the comforting knowledge that you are in experienced hands.
Lu's Paragraph is a translation agency that provides a range of services to the legal profession, using only certified translators, proofreaders and interpreters with professional qualifications and experience in the legal field.
Lu's thirty-year track record should be music to your ears. You can sit back in the comforting knowledge that you are in experienced hands.
Copy that reads like a dream
You have to pay for your advertising, so it's only natural that you should want to see something for your money. Masterpieces are what you're after – and are entitled to expect. Tours de force. Ikebana. Copy that will make people sit up and take notice, intrigue them and set their thoughts in motion. Verbal pyrotechnics.
Had you despaired of finding people who can write a text like that? Lu's Paragraph has found them – in all the languages you are ever likely to want. And it's definitely reassuring to know that this has been so for the past thirty years. And there's only one place here for work that's not up to snuff – the wastepaper basket.
Lu's thirty-year track record should be music to your ears. You can sit back in the comforting knowledge that you are in experienced hands.
Interpreters are Lu's performing artists, who are never afraid to step into the breach – because they know they have what it takes. The right word is always on the tip of their tongue, and it comes obediently tripping off whenever it's required. And like true artists, they've no time for the casual approach, for the charlatans and the wannabes. They know that a good job only looks good because it's been properly prepared. And they know the meaning of the words "breach of confidence".
Doesn't that sound suspiciously like the identikit of the consecutive, simultaneous, phone and chuchotage interpreters you've been searching for, for your business meetings, congresses and seminars? Whether you need someone to talk about advanced electronics, the medical applications of laser beams, the World Cup, or how to open an umbrella, Lu's Paragraph will send you people who are on your wavelength.
We've been offering the services of these artists for more than 30 years now. And of course, if you've already had occasion to call on our interpreting services, then you know exactly what we mean. If you haven't, then a pleasure awaits you, the pleasure of sitting back in the reassuring comfort of Lu's experience.
In need of simultaneous, consecutive or chuchotage interpreters? Get in touch and find out for yourself how comfortable the seating is at Lu's Paragraph.
Try it yourself!
Choose a language and experience our translations.